About Section:
The Philotechno's Children's Library was made possible in 2013 through a generous donation by the Philotechnos Club.
The Philotechnos Club was organized on November 25, 1947 by mothers who felt that they could improve the community and enrich the lives of their children more fully if they worked as a group.
The name "Philotechnos," is derived from two Greek words meaning "child loving" or "love of child."
The organization grew from fifteen to thirty-five members and included a program of activity consisting of child-study programs, the maintenance and operation of a kindergarten for four and five year olds, and civic activity to promote the welfare of all children in the community.
Storytime:
"Children are made readers on the laps of their parents." ­ — Emilie Buchwald
The Hillsboro City Library's storytime is held every Tuesday morning at 10:00 AM.
The purpose of storytime is to help parents instill a lifelong love of books and reading through positive learning experiences.
Storytimes follow a monthly theme, with each storytime encompassing a topic from that theme (Ex: Monthy Theme: Senses, Daily Themes: Sight, Hearing, Smell, Touch, and Taste). All storytimes include a hands on craft or other activity that aides in the development of early literacy and fine motor skills.
To discover a day's theme, visit our Facebook page (Link), sign up for our Monthly newsletter (link) or call the library at (254) 582-7385.
Books & Babies Program:
Books & Babies – Storytime for children ages birth – 36 months. Wednesdays at 10AM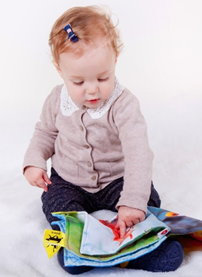 Books & Babies is a storytime for our youngest library users. This program is held every Wednesday morning at 10:00 AM in the Philotechnos Children's Library. Books & Babies is a seasonal program that starts in September and runs thru May. Anyone with a child(ren) ages 0 – 36 months is welcome to join.
During a Books & Babies storytime the librarian interacts with the parent/caregiver and their child by reading stories, singing songs, reciting poems and performing finger plays. No need to worry about your little one sitting still, we are constantly moving and having fun during this program.
Books & Babies lasts approximately 25 minutes. Families are welcome to stick around afterwards and play in the toddler area. To discover a day's theme, follow us on social media at Facebook, Instagram, Twitter, sign up for our monthly newsletter or call the library at (254) 582-7385.
Computers:
The Philotechnos Children's Library has six desktop computer terminals with high speed internet access.
There are two more children only desktop computers on the main floor of the library.
All children's computers are monitored by the internet filtering program Net Nanny.
Children's only computers are reserved for library patrons 17 and under and have a time limit of 45 minutes.
In order to use a computer, children must have a computer access account made for them at the circulation desk on the main floor. Library cards are not required to use the computers.
Arts and Crafts:
Coloring pages and crafts are available every day on the art cart located on the lower level of the library in the Philotechnos Children's Library.
Summer Reading Program:
During the summer months, the Summer Reading Program is offered by the Hillsboro City Library in Conjunction with the Texas State Library, and is designed to encourage youth to read for pleasure while promoting library usage. A statewide theme is selected each year that emphasizes ways in which reading expands young minds and encourages children to use their imaginations. It also reminds young people that reading can be great fun!