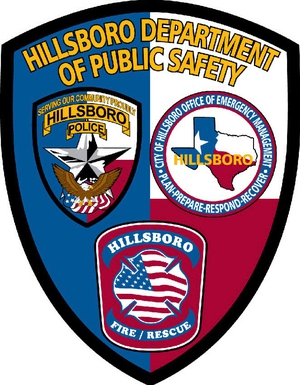 The City of  Hillsboro and Hill County have created the Hillsboro-Hill County Emergency Management Team in order to respond to emergencies with a team effort when necessary. They regularly participate in disaster training drills to test their response time and efficiency in the case of a major disaster such as a tornado, plane crash, and other circumstances that may involve a large number of injuries or deaths. The team includes all area police departments, both paid and volunteer fire departments, ambulance services, and area hospitals.
In the case of a major disaster, the Emergency Operations Center, a central command post, will be established where decisions can be made in a unified manner.
Our Mission 
The mission of the City of Hillsboro Office of Emergency Management is to evaluate, plan and prepare for the unexpected while teaming activity with other city departments, Hill County Officials, volunteer organizations, and the private sector in support of effective response, mitigating further hazards, and assisting in recovery.  This includes educating and informing the community of issues and actions taken on their behalf.